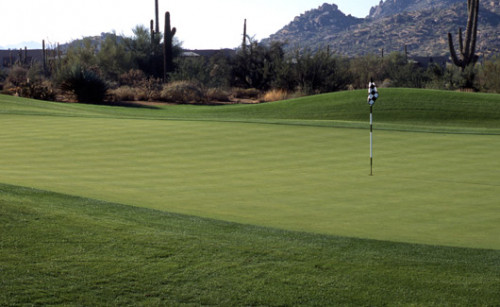 Perennial Ryegrass Seed
One of the most popular choices for overseeding, ryegrasses possess a superior ability to withstand stress and wear, making it ideal for golf courses and athletic fields. This cool-season grass is known for quick establishment and a rapid germination rate. These traits allow ryegrasses to serve as perfect seed compliments to use with later germinating species.
Perennial ryegrass, Lolium perenne, spreads by tillers, or shoots from the crown. They can be mowed at heights from one quarter inch up to three inches and require moderate amounts of fertilization and water.